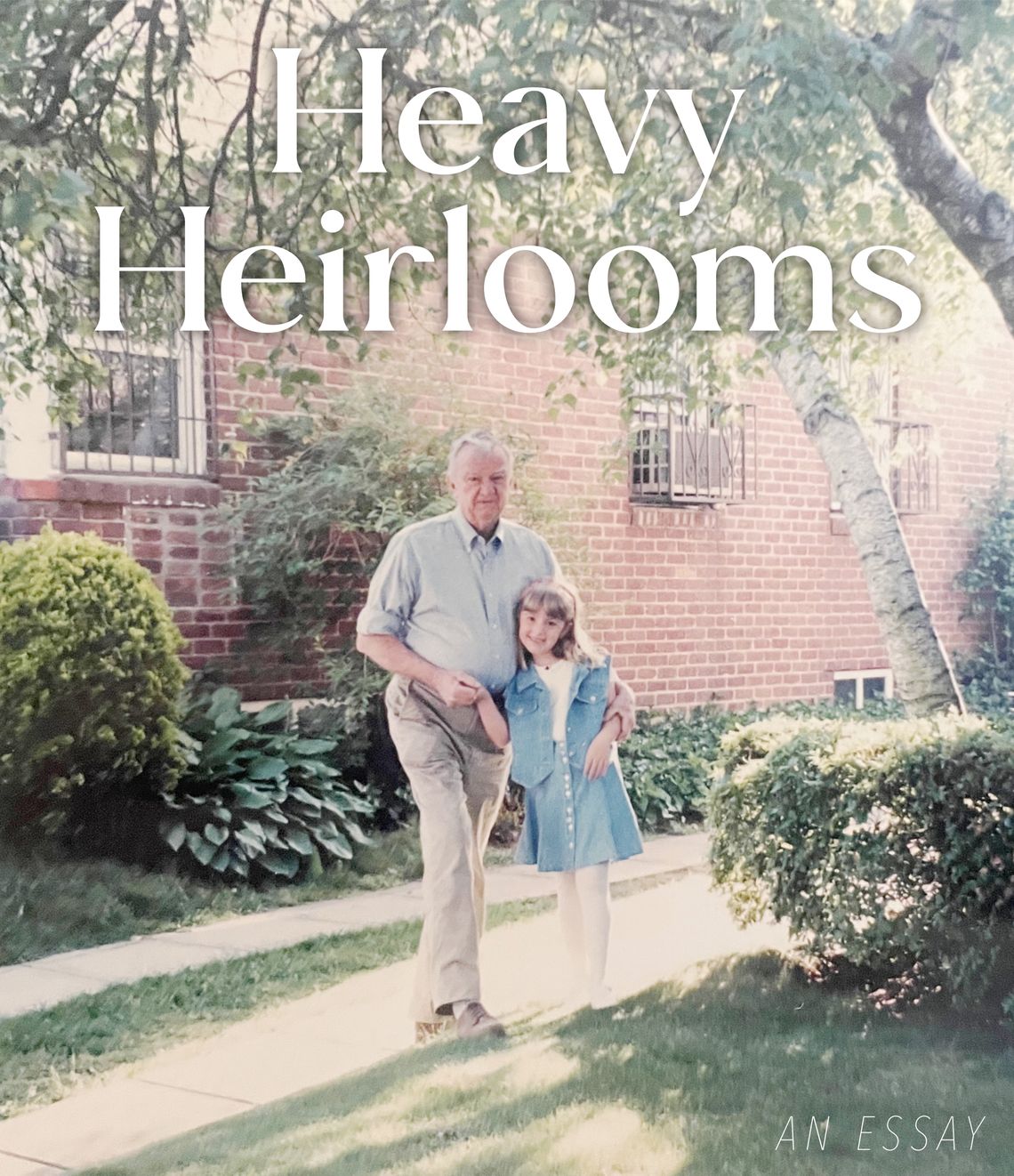 Heavy Heirlooms
It's starting to make sense to sell my family home, but I don't want to let go.
It was my grandpa's playground. As a painter and carpenter, my grandpa shaped his home with his hands, experimenting with "D.I.Y." home improvements. Everywhere I look, I'm reminded of him. I hang on to whatever memories I have left.
Selling my home comes with a high risk of some developer tearing it down to build some McMansion in its place. And this home, which housed 3 generations of my family, will be gone. I can't move on and risk losing my grandpa's legacy. It would be gone forever, never to return, and he would disappear with it.
Am I torturing myself by associating memories with events outside of my control?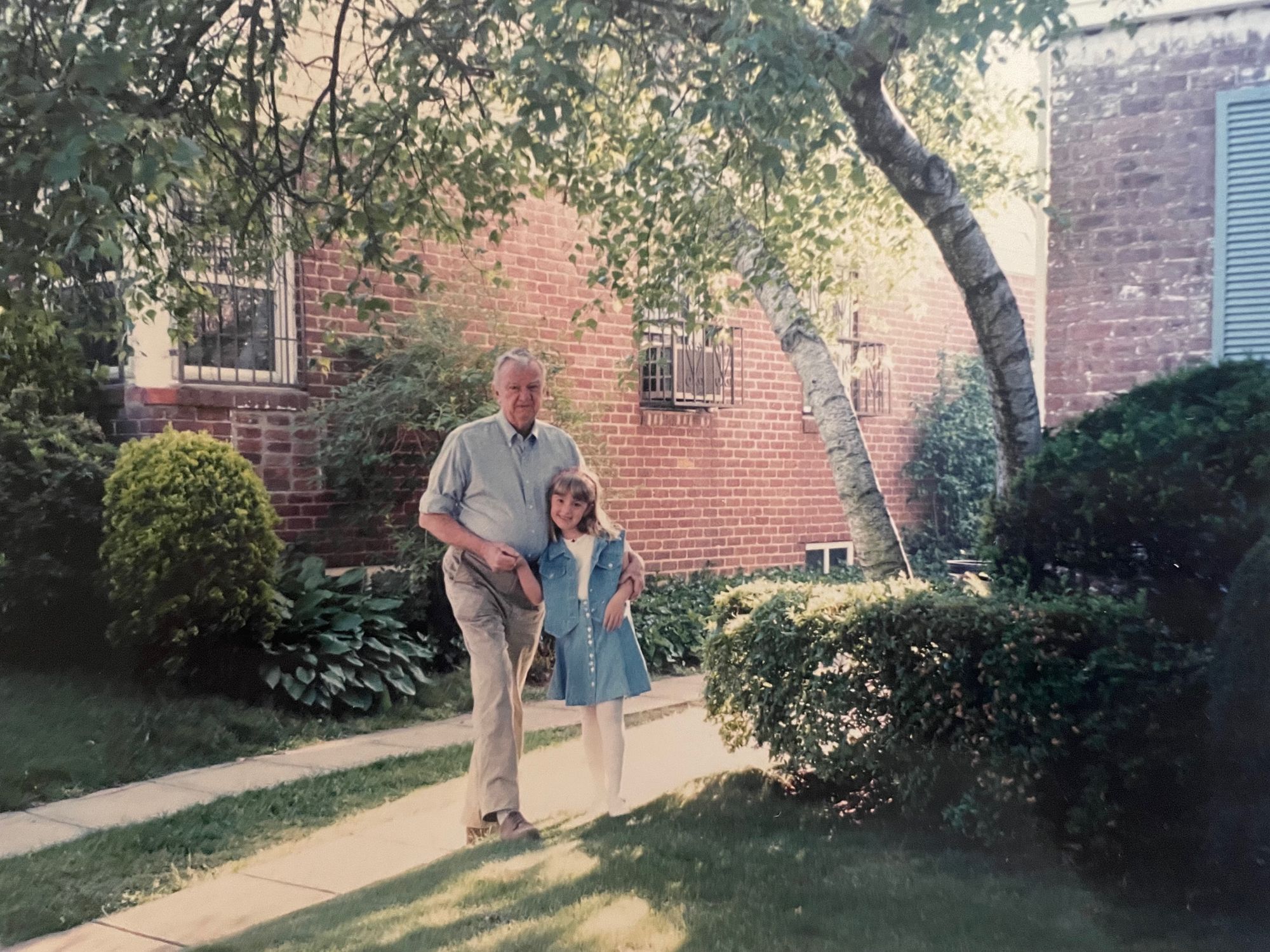 Hanging Onto Memory
Grandpa's house sits on a main road in Queens, one of the five boroughs of New York City. Today, this road is a thruway constantly backed up by large trucks and speedy muscle cars roaring at 3am. But over 70 years ago, this house was a quiet country home that my grandpa purchased for $10k. The house was part of a one block development surrounded by woods. After serving in WWII, grandpa's house was an opportunity for a new start.
With his father, my grandpa built a screened in patio with jalousie windows, attached to our house in the backyard. Every year he cleaned, scraped, sanded and repainted the wood structure, inside and out. He scrubbed dirt off of every glass pane, insect screen, and gear mechanism that rotated the jalousie windows. He also reglazed the metal casement windows, repainted every room in the house, and fixed broken cabinets and leaky sink faucets.
In the early 1990s, my grandpa and mom built a second floor addition. It was a safe and stable place for me to grow up. I watched him maintain his home himself, admiring his love for his craft.
Grandpa's day job involved the restoration of Long Island Mansions. He collected discarded delicately floral ornate light fixtures and furniture and integrated them into our home.
Growing up, I spent many hours with him in his basement workshop, where he showed me how to repurpose scrap wood into furniture and homes for my dolls. We played hide and seek, had adventures in the supermarket and got our hands dirty in the garden. I laughed a lot at his funny voices.
He was my best friend and a father figure. He offered stability when my parents were going through a chaotic divorce. We cultivated a special relationship.
Eventually he got sick through a localized cancer that spread. It took over his whole body and he was no longer able to physically maintain the house like he used to.
Saying goodbye to him at the hospice center brought the worst pain I ever endured. He was out of it, fully drugged out on morphine, unrecognizable. He struggled through his physical numbness to say his last words to me, "I love you."
Over the years, our house started to decay along with my memory of him. It's been at least 20 years since grandpa's hands nurtured our home. The window glazing turned to dust and washed away in the rain. The patio roof is leaking. The paint is peeling everywhere. His basement workshop was gutted and all that's left is a bucket of rusty tools.
I thought I could do all these repairs myself, like my grandpa did. But at this point, most of them require professional installers. Replacing a roof or building a new window are not in my wheelhouse. I'm disappointed in myself. I let grandpa down.
I may have to let go of my home. After my grandpa died, my mom thought about selling his house, many times, but I always begged her not to. With increased neighborhood gentrification, the rising market value of this house, and the high cost of repairs, it's easy to think about giving in and selling this place.
The idea of losing the house is crushing, but maybe there are other ways his legacy can live on.
Holding Onto Legacy
Grandpa also restored furniture and created decorative items. The wood swan tables (featured in my Kelly Wearstler Essay) were one of the first furniture pieces he purchased for his house. I can take these tables, along with the wood baskets he made, to the living room of a new home. The custom shelves he made can be taken down and hung up in a new art studio to display my paintings.
I wish I could take his whole backyard patio and jalousie windows with me. Unfortunately, the house is a heavy heirloom.
There's also an endless pile of photographs and home videos recorded on VHS tapes, all unseen in the last 20 years. I can arrange the photos in a Kelly Wearstler style gallery wall, creating a shrine or memorial. The thought of seeing him every day, keeping him physically close to me, sparked a bit of hope that I'll start to remember more of the good times we had together.
Maybe there's some photos, home videos even, of us together in his workshop, creating something. Seeing us work together might help me realize that this house isn't his legacy. Maybe I am.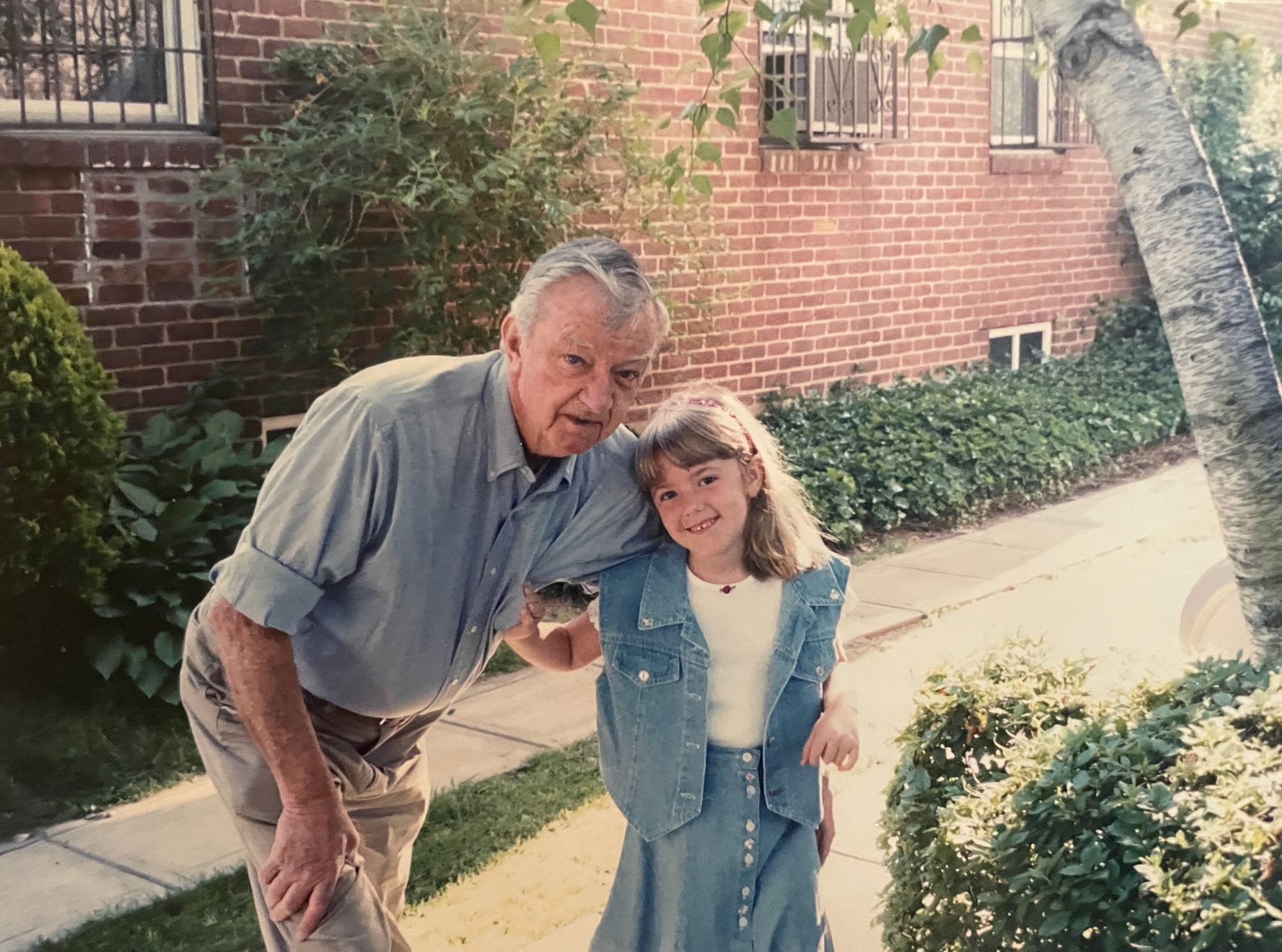 I always felt great satisfaction working with my hands, creating things, especially in architecture school. My favorite part of the design process was transforming discarded wood, cardboard and plastic into physical models of buildings. I also take on every opportunity to make a dessert from scratch for dinner parties. Painting portraits is my favorite medium of art. Grandpa would be proud to know I recently painted the walls of my former bedroom, the same walls he painted 20 years ago.
Currently, I'm trying to build a new career that involves working with my hands, just like grandpa.
Maybe my tension around the house came from associating my memories of him with material things that I can't control. Maybe the strongest way I can make grandpa proud is to embody his values and wisdom in my actions. By creating things with my hands, bringing new life to discarded objects, and keeping his memory alive, wherever I am, it will always bring me back home to him.
I am his legacy.
---
Special thanks to Sandra Yvonne, Steven Foster, Alan Hibbard, Grace Sydney Smith and Michael Dean for your valuable feedback on this essay.