The Drawing Board #2
12/19/2022: Holiday themed Art Analysis, Tea Time, Vibe Check,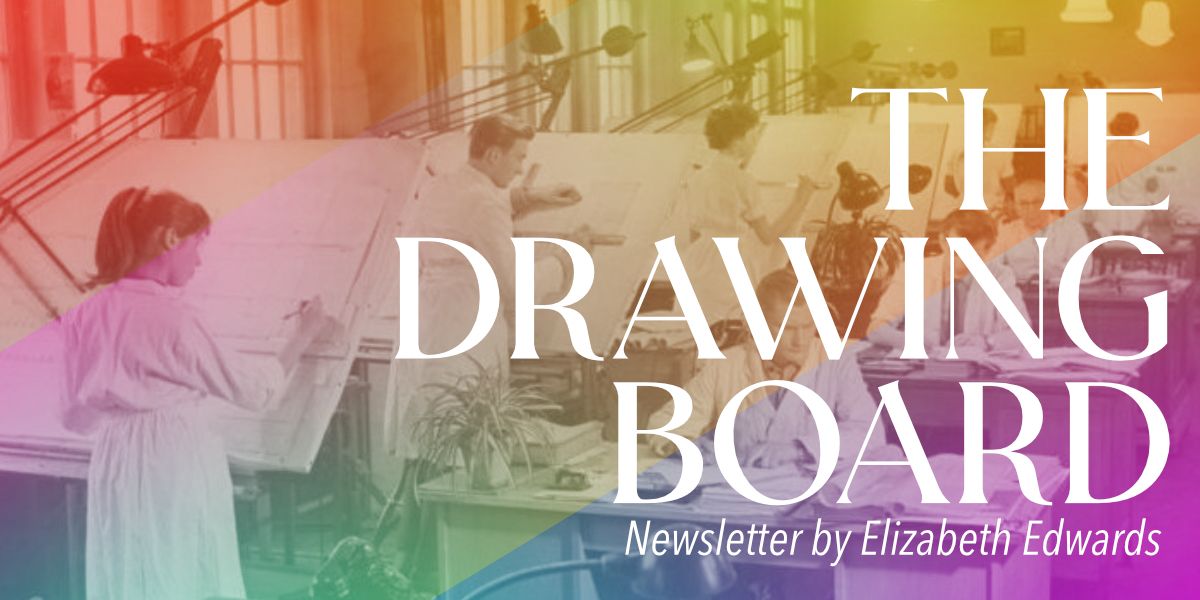 Welcome to my newsletter where I share my personal creative process. I hope to inspire you to pick up a pen, paint brush or spatula and create something spectacular.
THIS WEEK'S ART ANALYSIS: HOLIDAY THEMED
Every Friday I analyze a famous work of art and post it as a Twitter thread. Last week, I analyzed Tiepolo's "Glorification of the Barbaro Family" (Click HERE to see it on Twitter).
This Friday, I want to analyze a holiday themed painting. I have some options below:

Which one do you want me to analyze?
A. "The Adoration of the Shepherds" by El Greco: I LOVE the use of dramatic lighting in this Spanish Renaissance painting.
B. "Hasidic Dance During the Hanukkah Celebration" by Marevna: I'm intrigued by this revival of pointillism, as this was painted in the 1970s.
C. "The Census at Bethlehem" by Pieter Bruegel the Elder: It's like a "Where's Waldo" of the 1560's.
TEA TIME
There's nothing more delightful than a good cup of tea.
One of my favorite tea drinks to make is a London Fog: Brewed Earl Grey tea, a bit of milk and a splash of vanilla. But I've customized this classic and created my own recipe I call Lady London Fog. I just swap the Earl Grey tea with Lady Grey: a blend of black tea, orange peel and lemon peel. The orange and lemon peels are not overpowering, they just add a little brightness in flavor.
I make this drink every single day. Sometimes multiple times in one day, whether it's for a morning buzz or to cozy up for a good movie. It's become a necessity to get through creative blocks. It's the perfect combination of warmth, creaminess, and slightly sweet vanilla, then ends on a bright happy note from the orange peel.
Give my Lady London Fog Recipe a try, and let me know how it goes:
Brew Lady Grey tea (or Earl Grey tea) according to its instructions. Leave tea bag in water.
Add ¼ cup of milk (Oatly Full Fat oat milk is my go-to) and vanilla to taste (Vanilla Almond Milk creamer is my go-to). Stir with spoon.
Remove tea bag after approximately 2 - 3 minutes. You want the tea to be strong, but not bitter. Taste frequently until you hit this sweet spot.
VIBE CHECK: INTERIOR DESIGN TIP
String lights are not only for the holiday season. I need them to be creative year round.
Night or day, string lights create an ambient glow, giving off cozy vibes in your room. They're pretty inexpensive, can be found at your local hardware store, and are a great alternative to turning on a lamp. They look great draped across a long table or over a full length mirror.
I use the standard outdoor white lights on a white cord. They give off a warm glow and fade into my white console tables when turned off. Paired with some lofi background music, these string lights allow me to relax into creative writing, making art or reading.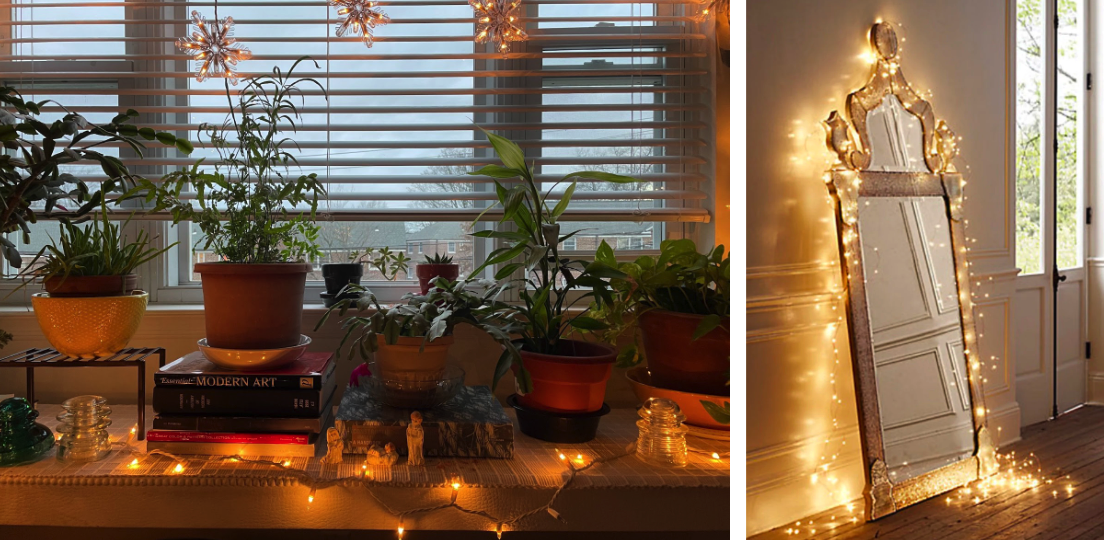 ---
Thanks for reading! Reply with questions, comments or a "Hey!" I'd love to hear from you.
Happy Holidays!
See you next time, Elizabeth